From the main menu go to Administration/Maintain Languages

You will then see the languages that are currently in your instance of Atrium and it will look similar to the screen capture below. If you need to edit a language, click the pencil icon on the right. To remove a language (only do this if it has not been and never will be used in your instance of Atrium), click the trash can icon.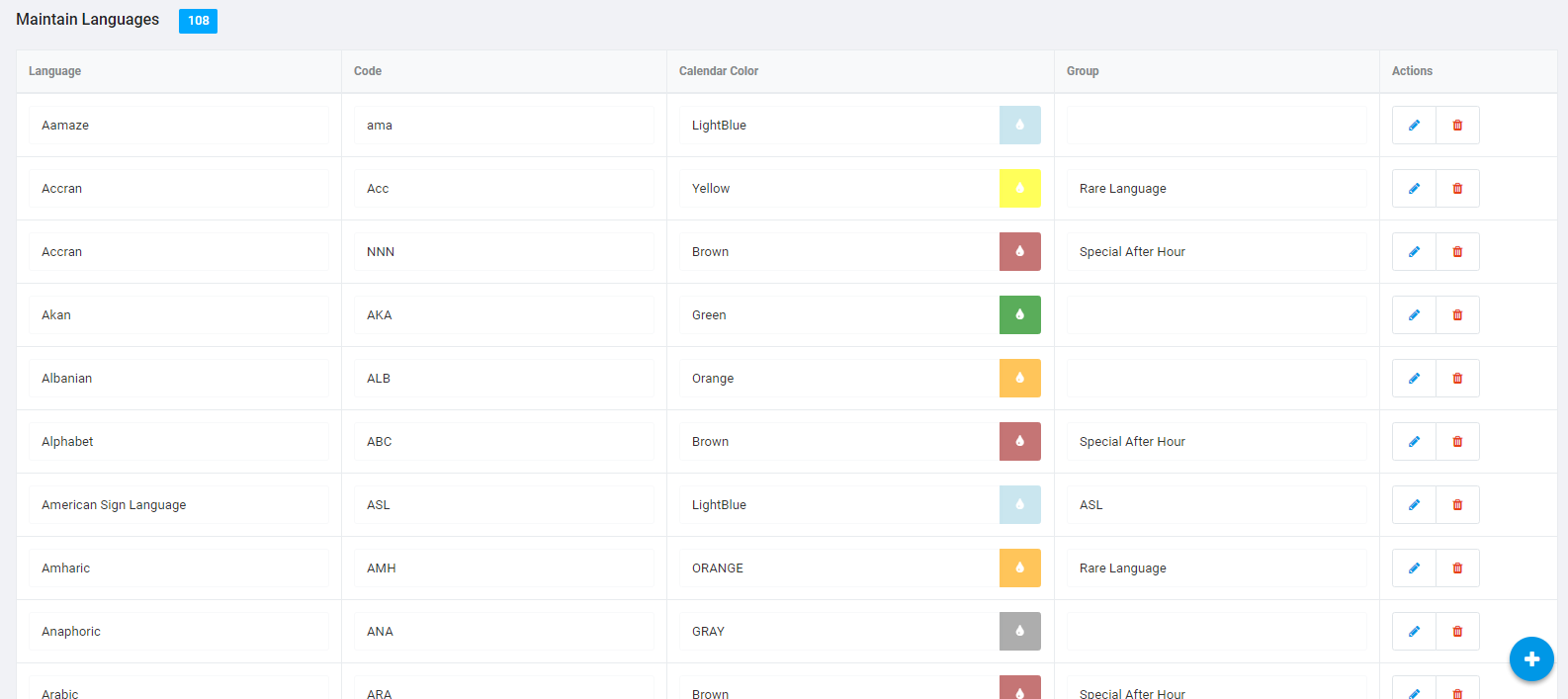 If you chose edit, the line you selected will become editable. You may then make your changes, including choosing a new color, and click the Save or Cancel icon on the right as appropriate.