From the main menu open Administration/Maintain Clients


You can filter the list of your customers in the filter field at the top of the list or you can sort by clicking the column headers. When you have found the customer you are looking for, you can double click to open their record. If you want to add a new customer, click the Blue + sign on the bottom right.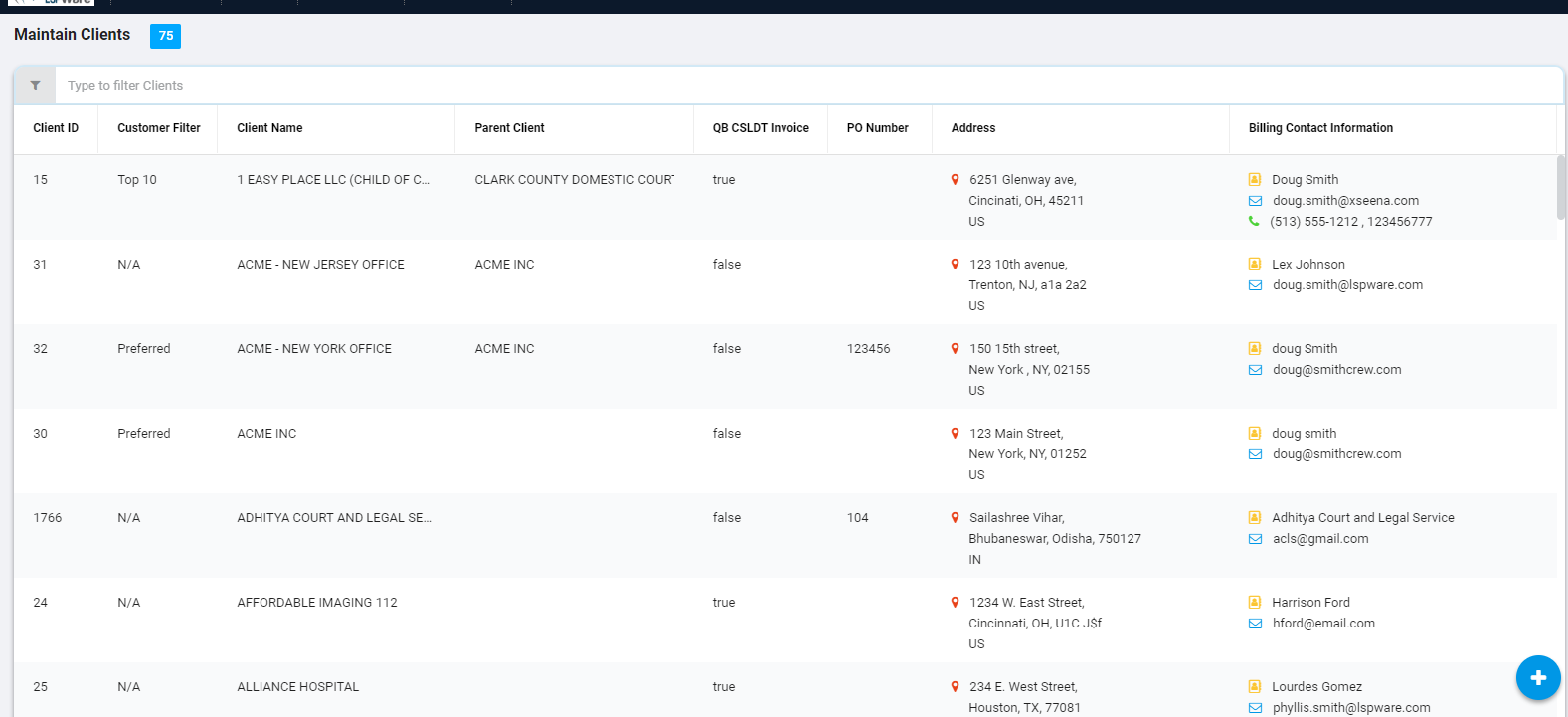 You can edit or add new info to the record when it opens. Just remember that the minimum info is marked with a red asterisk when required (a green check mark when completed).