We are very pleased to unveil a new look for Atrium 10 with the release this weekend.

New menu bar - the menu is now shown horizontally across the top banner to allow for easier navigation within Atrium.

Enter a job number - You will be taken to that specific request to allow you to find it more quickly than by using the Search feature.

Toggle between list view and calendar view

Click a button to add a new request

Once you are inside the request, the Copy, Repeat and Void buttons are now in the lower left hand corner.

Also, the Cancel and Save buttons are now in the lower right hand corner.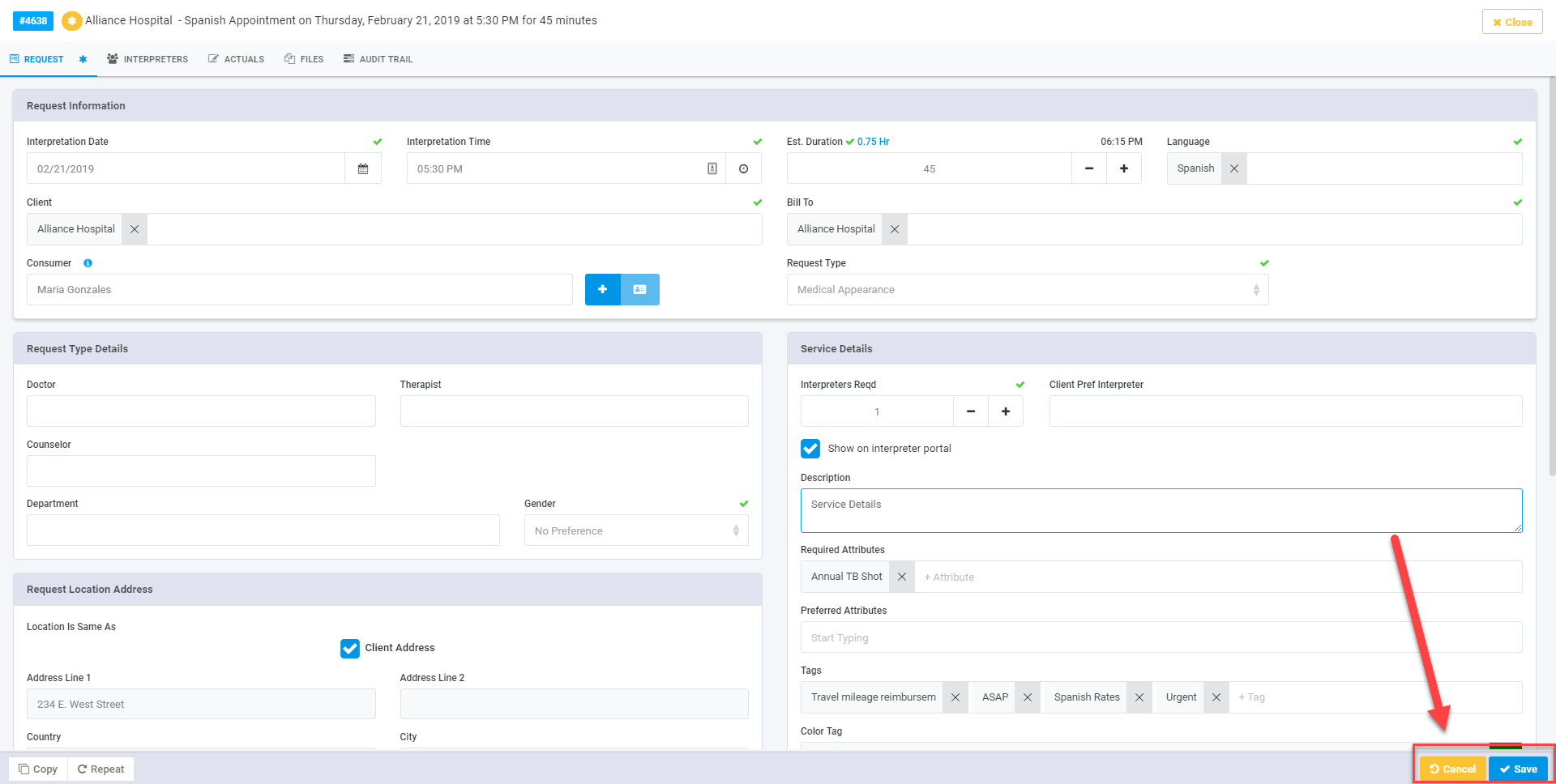 The other exciting change is in the Search feature. You are able to toggle between the list view and calendar view in the Search mode as well. This means that you can view requests in a calendar format that are more than one week in the past.

Clicking on a date will show you the requests for that date in a calendar format and hovering over a request gives you more information. You can still use the filters in the top rights to further refine your view. Double clicking on a request will take you to that request.

The only other change for this release allows you to view any notes that you have entered about a consumer on the request page by hovering over their name. There is a small 'i' icon next to the word 'Consumers' on the request if there are notes about the consumer.

There are a few internal code optimizations for Atrium 8 that are being released this weekend as well.